---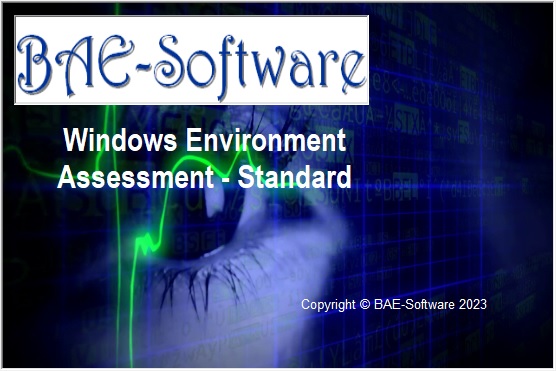 Windows Environment Assessment
The Windows Environment Assessment application was developed by me in my role as an IT Desktop Management Team member and IT Service Transition Manager because of the need to collect information in one application related to: Computer Hardware, Installed Applications, and Services from computer systems. The Windows Environment Assessment application brings together Windows provided applications, tools, monitors and feature applets. Information is brought out from the depths of the Windows registry, the Windows Management Instrumentation (WMI) repository, and Windows registry keys / branches. This application brings all of this together In one place to allow for doing diagnostic evaluation of the information.
Features
The Windows Environment Assessment application can be used to collect information by clicking the "Run Assessment" button creating a detailed information for a computer system. Additionally, the various tabs can be populated all at once or individually depending on the information that is need to be extracted. Information collected is on basic computer hardware, drivers, services, applications, account information, printers, storage, and more.
Click the Download link to get the Windows Environment Assessment application for use in the home or business environment.
BAE-Software in interested in hearing your feedback and suggestions for additional features.
Contact BAE-Software at feedback@bae-soft.com

---